Important!
Please, if you are not sure of the purchase, first ask me a question!
Manufacturing and shipping of a bag takes 5-7 days
Specifications:
-material: Oxford600D RIP STOP/Oxford600D RIP STOP
-color: black, red, blue or yellow
-reflective stripes: frame bag, seat bag, handlebar bag (optional)
-number of sections: 4
-width of the base model frame section (A): 60 mm (or custom)
-width of the base model of the upper section (C):60 mm (or custom)
-volume of the steering section (D): up to 12-14 liters, length 600-650 mm
-volume of seat section (B): up to 10 liters.
-total volume: about 32-40 liters (individually)
-total weight: ~0.8-1.0 kg
-embroidery: optional (maximum size 130×130 mm),price: $ 10
What should I know?
Dimension: x,y,z,s,k,m,n,f and width section A, C and photograph!

How to make a photo?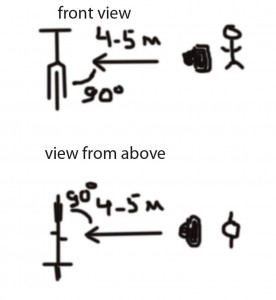 Package Include:
1 x Uraltour Bikepack Custom Frame Bike Bicycle Bags (+tracking number)
Payment details:
-Accept PayPal.
Price: 150$ (base model)
Shipping cost: 1pcs – 30$, 2 pcs and more – request.
You can pay for this product via PayPal. The shipping cost will be shown in the invoice. If you buy a few goods and you need combine shipping, please, make a request to email uraltourcom@gmail.com